Need tools or equipment for an upcoming job? Swagelok Cambridge offers a wide variety of tools that can be rented out on a weekly or monthly basis. Each rental comes with a demonstration of the tool to ensure safe and proper utilization.
Tube Benders
Swagelok® Tube Benders provide high-quality bends on fractional and metric tubing made from materials that can be used with Swagelok tube fittings. Easy-to-use tube benders reduce installation time and effort as well as the potential for wrinkling or other damage to the tubing during bending.
Rent Now
Swagelok Swaging Tools
The multi-head hydraulic swaging unit swages Swagelok tube fitting ferrules onto tubing prior to assembly. This helps reduce makeup torque and installation time and places no initial strain on the nut, fitting body threads or on body seal surfaces. It must be used to install 1 1/4", 1 1/2" and 2" fittings. We offer the following swaging tools:
Rent Now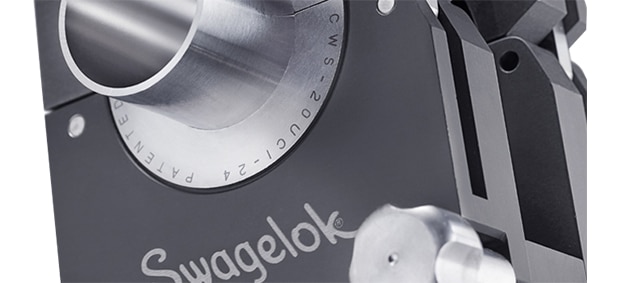 Swagelok Welding Systems
For projects requiring a consistent and efficient approach to welding, the Swagelok orbital welding system offers precision and control combined with easy-to-use touchscreen operation. The Swagelok orbital welding system provides repeatable orbital gas tungsten arc welds (GTAW) for both tubing and pipe. Its real-time monitoring and recording capabilities streamline documentation for easy adherence to industry requirements.
Rent Now
Swagelok Weld Heads
An assortment of weld heads is available for use with the M100 and M200 power supplies that enable reliable, consistent orbital welding of tube and pipe of 1/8-4" OD. We offer the following weld heads:
Rent Now